Feilaktige påstander om EØS-avtalen & live intervju med Steve Bannon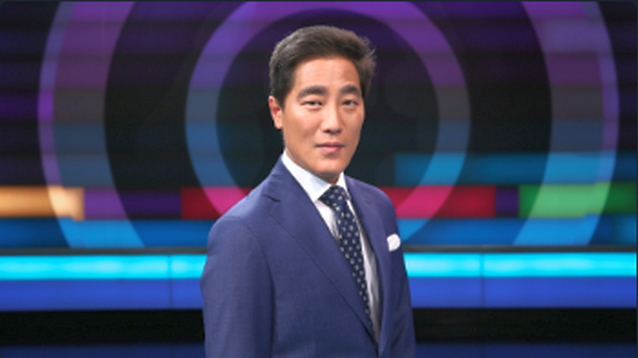 Fint at EU og EØS blir diskutert på Debatten på tv, Fredrik Solvang. Veldig, veldig synd at det ikke sitter en ekspert i studio som kan arrestere noen av de vanvittige mange feilaktige påstandene som kommer:

- Erna Solberg påstår at vi unngikk toll på aluminium (mente nok stål) fra EU på grunn av EØS-avtalen. Stemmer det? Nei, EUs egen fjorten linjer lange begrunnelse sier ingenting om at EØS-avtalen berget Norge, og faktisk har vi tidligere blitt utsatt for straffetoll fra EU, så vi vet med sikkerhet at EØS-avtalen ikke sikrer oss mot straffetoll.

- SIv Jensen sier vi risikerer straffetoll på laks uten EØS. Stemmer det? Nei, det aller meste av laksen vår eksporteres rund til øst-europeiske land. De kommer ikke til å slutte å kjøpe råvarene de lever av å foredle. Selv om de ønsket å skyte seg selv i foten, sikrer bestevilkårsregelen i WTO (som er selve grunnmuren i internasjonal handel) at f.eks. Polen ikke kan fjerne nulltollsavtalene og avtalene med redusert toll. Norge beholder disse uansett. Foredlet fisk betaler vi allerede toll på.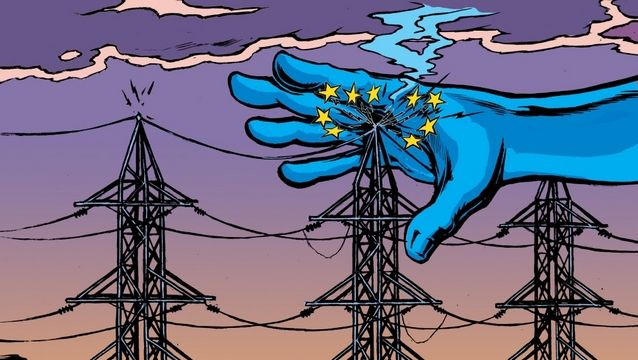 - Siv Jensen sier 80% av det vi selger går til EU, derfor er EØS helt nødvendig, og å gå ut av EØS vil koste folk i olje og gass jobben. Stemmer disse påstandene? Nei. Olje og gass er vår aller største eksportartikkel, men er ikke påvirket av EØS. Avtalene som regulerer denne handelen er langsiktige, og EU er fullstendig avhengig av dem. Vår nest største eksportartikkel, fisk, er heller ikke omfattet av EØS-avtalen. Industriprodukter er tollfrie under EØS, men det er de også under handelsavtalen som automatisk blir gjeldende hvis vi sier opp EØS. Faktum er at andelen av eksporten vår til «EU12» har aldri vært så høy som i 1994, det året vi gikk inn i EØS. SIden det har de samme EU-landene kjøpt en stadig mindre andel av vår eksport.

- Jonas Gahr Støre sier Norge selv kan sikre et ordnet arbeidsmarked. Stemmer det? Nei. Høyesterett har avgjort at EUs direktiver står over norsk lov, over norske tariffavtaler og til og med over ILO-konvensjoner som vi har tatt inn i Grunnloven. Har vi kontroll? Nei, ikke så lenge vi er med i EØS.
- Siv Jensen sier Finanstilsynet fortsatt har den samme jobben med å regulere norsk finansnæring. Stemmer det? Nei, vi har akseptert overnasjonal styring av regelverket, og det er allerede rent objektivt vesentlig svekket ift å kunne hindre bankkriser og tap for forbrukere.

- Jonas Gahr Støre insinuerer at norsk laks vil bli hindret på grensen, hvis vi går ut av EØS. Vil det skje? Nei, ihht WTO har ikke EU lov å forskjellsbehandle. Norge har harmonisert alle sine regelverk med EUs, derfor finnes det ingen objektive begrunnelser for å hindre laksen vår. EU har prøvd seg på å hindre laksen vår inn i markedet sitt før, ved å legge straffetoll på den, men ble dømt av WTO, og måtte snu. Norsk laks kommer inn på det europeiske markedet uansett.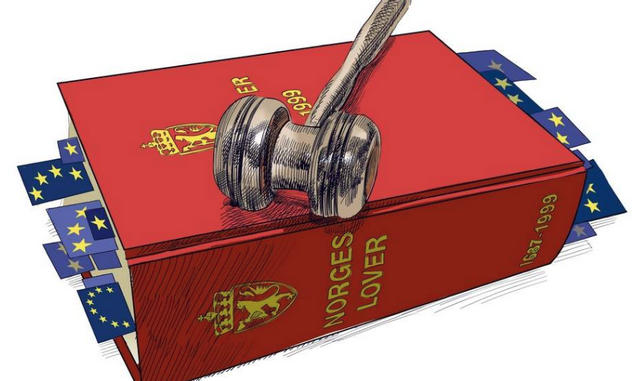 - Jonas Gahr Støre sier nordmenn er for EØS. Stemmer det? Kanskje. Spør du en nordmann om han vil gå ut av EØS-avtalen sier rundt sytti prosent nei. Spør du derimot om han foretrekker EØS eller en normal handelsavtale endrer plutselig tallene seg dramatisk, og et mye større antall svarer at de vil ut av EØS. Det er litt som å spørre folk om de har lyst til å si opp jobben. Du får helt andre svar da, enn hvis du spør om de kunne tenke seg å bytte jobb.

- Støre igjen: EØS-avtalen beskytter norsk landbruk. Stemmer det? Tja. Premisset for landsbruksavtalen med EU er gjensidig nytte, men EUs eksport til Norge har vokst mange ganger raskere enn norsk eksport til EU. Vi importerer nå for omtrent syv ganger mer enn vi eksporterer.
Beskyttelse?
- Siv jensen sier hun var i Brussel og fremforhandlet en bedre avtale om differensiert arbeidsgiveravgift. Stemmer det? Ja, hun var i Brussel for å få EU til å reversere innstramminger, og hun lyktes til dels med det. Det Jensen ikke sier er at uten EØS ville vi aldri trengt å forhandle om differensiert arbeidsgiveravgift, da ville vi bare kunne vedta det i Stortinget. Dessuten har vi måtte stramme inn i flere omganger på ordningen. Man kan ikke skryte av hvor medgjørlige EØS er, når vi har dårligere ordninger nå enn før EØS stilte krav til oss.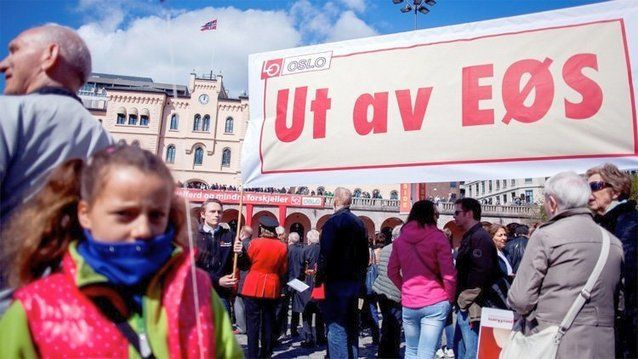 Det var en lang rekke andre påstander som er rent faktisk feil, men det er grenser for hvor lenge jeg gidder å notere. Ingen tema i norsk politikk er så preget av bløff, propaganda, renheklet løgn og dikt som EU-/EØS-spørsmål, og ingenting annet er så komplisert at man faktisk kan slippe unna med minst et titalls grove feil på så kort tid.

Men skryt til Fredrik Solvang for å fortsatt være den beste debattprogramlederen i Norge. Takk for det.
---
Exclusive: Steve Bannon goes one-on-one with Martha MacCallum
---
WHO and WHAT is behind it all ? : >
---
The bottom line is for the people to regain their original, moral principles, which have intentionally been watered out over the past generations by our press, TV, and other media owned by the Illuminati/Bilderberger Group, corrupting our morals by making misbehavior acceptable to our society. Only in this way shall we conquer this oncoming wave of evil.
Commentary:
Administrator
HUMAN SYNTHESIS
All articles contained in Human-Synthesis are freely available and collected from the Internet. The interpretation of the contents is left to the readers and do not necessarily represent the views of the Administrator. Disclaimer: The contents of this article are of sole responsibility of the author(s). Human-Synthesis will not be responsible for any inaccurate or incorrect statement in this article. Human-Synthesis grants permission to cross-post original Human-Synthesis articles on community internet sites as long as the text & title are not modified.
The source and the author's copyright must be displayed. For publication of Human-Synthesis articles in print or other forms including commercial internet sites. Human-Synthesis contains copyrighted material the use of which has not always been specifically authorized by the copyright owner. We are making such material available to our readers under the provisions of "fair use" in an effort to advance a better understanding of political, economic and social issues. The material on this site is distributed without profit to those who have expressed a prior interest in receiving it for research and educational purposes. If you wish to use copyrighted material for purposes other than "fair use" you must request permission from the copyright owner.
TILBAKE TIL HOVEDMENYEN - BACK TO THE MAIN MENU