Britisk kommentator høster sterke reaksjoner etter video om Oslo: - Denne plassen blir fylt med somaliske gjenger.
- Norge liker å forestille seg å være et eksempel på toleranse, sier den britiske høyrepopulisten i en video der hun advarer om at somaliske gjenger tar over Grønland.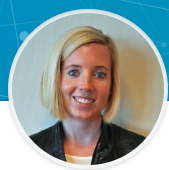 Trine Solberg - 23.05.19 18:17
Den britiske kommentatoren Katie Hopkins har skapt sterke reaksjoner, etter at hun har vært i Oslo og holdt foredrag i regi av Document.no.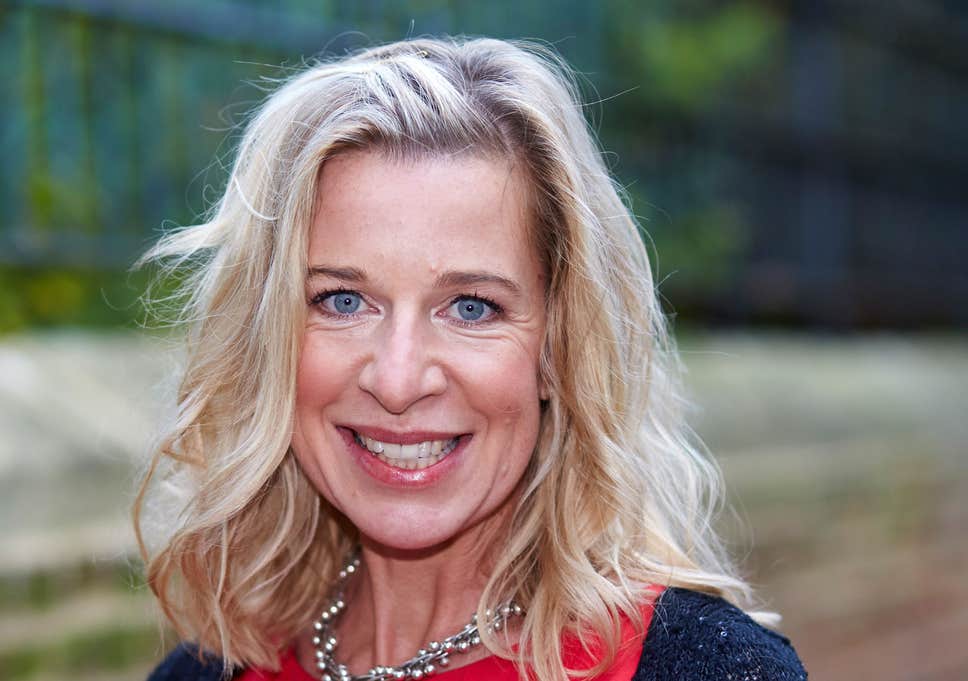 Hopkins er svært omstridt og har tidligere fått mye kritikk for sine videoer om innvandring og islam. På Twitter, der hun har nærmere en million følgere, har hun lagt ut flere videoer fra oppholdet i Oslo, og de skaper reaksjoner.
«Norge liker å se seg som et eksempel på toleranse. I virkeligheten, her på østkanten av byen, er det få nordmenn å se. Segregering er på god vei.», skriver hun over en video der hun står og prater foran moskeen i Åkebergveien mellom Grønland og Tøyen.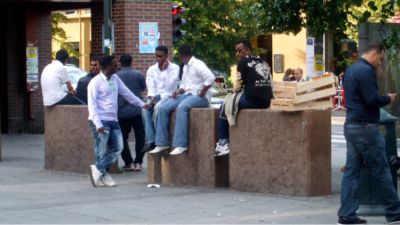 Dagsavisen har også omtalt saken. De skriver at Hopkins var i Oslo for å holde foredraget «The Islamisation of Western Europe» i Oslo Militære Samfund.
- Denne plassen blir fylt med somaliske gjenger
I videoen sier Hopkins blant annet: «Det ingen vil snakke om er at østkanten blir raskt tatt over. De som bodde i øst har flyttet til vest. Denne plassen begynner å bli fylt med somaliske gjenger, de begynner å komme inn i bydelsutvalg, politiet begynner å kontrollere østkanten mindre. Det samme som vi ser igjen og igjen når en bydel begynner å bli tatt over av islam.»
Det setter sinnene i kok. På Twitter kaller flere henne både rasist og løgner, og flere er opptatt av å påpeke at området er en livlig plass, med moderne kafeer og byliv, samt at moskeen hun står ved ligger et steinkast unna hovedkontoret til Oslo politidistrikt og Oslo fengsel.
- Fun fact: denne moskeen ligger bokstavelig talt rett ved siden av en stor politistasjon (og et fengsel) og «dette stedet» begynner sakte men sikkert å bli en hipsterparadis. Det er en f*** vinbar rett nede i gaten, sier en.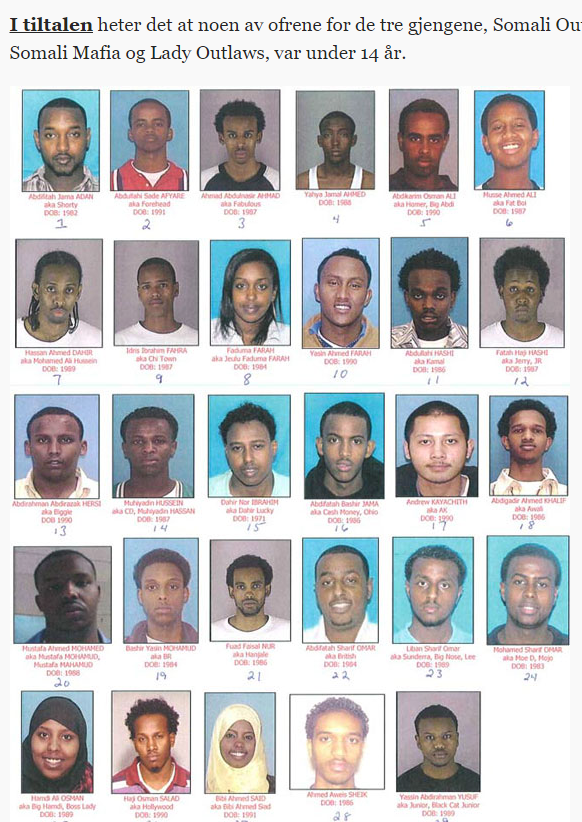 - Sprer løgner
TV 2-profil Kasper Wikestad er også blant dem som har kommentert:
«Jeg har bodd der. Bor fem minutter unna nå. Hvorfor kommer du til min by for å spre løgner? Vi er ikke veldig glade i at rasister sprer løgner her. Kom med et åpent sinn. Jeg vil fyre opp grillen og vise deg rundt - kanskje du kan kvitte deg med noe av fordommene», skriver han.
«Løgner», skriver bystyrerepresentant for AP, Andreas Hasle.
Bystyrerepresentant Eivind Trædal for Miljøpartiet de grønne skriver at området er et av de mest populære og mest voksende stedene i byen og at det stort sett er nordmenn som bor der.
«Hei @KTHopkins gå inn i moskeen, jeg tipper det er mange norske der inne. Eller på Mekaniske Verksted rundt hjørnet, eller Olympen bare tre minutter unna. Du står i et av de mest livlige byområdene i hele Norge. Nordmenn elsker det», skriver en Twitter-bruker.
«Morsomt, jeg spiste middag der for bokstavelig talt ti minutter side, på den syriske restauranten ved siden av vinbaren og den andre hipsterbaren. Bortsett fra gentrifiseringstrusselen så vil jeg si at dette kanskje er en av de minst segregerte stedene i Oslo akkurat nå.»
Hopkins har godt over 900.000 følgere på Instagram og innlegget er kommentert over 1.100 ganger, retvitret over 1.500 ganger og likt over 3.300 ganger. Blant kommentarene er det en klar overvekt av negative kommentarer mot hennes påstander.
Hopkins la også onsdag ut en video der hun står foran et t-banekart i Oslo.
«I sentrum er det veldig perfekt. Folk sier at «jeg var i Norge og det var fantastisk, det var ingen problemer», og det er sant - i sentrum er det perfekte Norge», sier Hopkins, og fortsetter med å demonstrere på kartet hvordan problemene skal dukke opp på t-banen mot Vestli.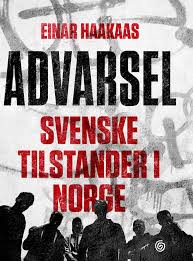 - Mange kjenner ikke igjen byen sin
Dagsavisen har vært i kontakt med Hopkins og ber om hennes svar på påstandene om løgner og «bullshit», samt om hva som er hennes kilder når hun sier at «Dette stedet er i ferd med å oversvømmes av somaliske gjenger. De har også kommet inn i bydelsutvalg. Politiet patruljerer sjeldnere i øst»:
«Jeg er takknemlig for støtten fra de kneblede nordmennene. Mange føler seg som annenrangs borgere i sitt eget land, og kjenner ikke lenger igjen byen sin, Se på den endeløse listen av ran, knivstikking og økseangrep utført av innvandrere i Brugata - det er skuffende å se at så mange på venstresiden har hodet i sanden med tanke på hva som venter Norge. Det er en grunn til at det ble installert jihadi-sperringer i Oslo sentrum i November 2017. Jeg spør de som sier at det ikke finnes problemer i Oslo, hvorfor er disse sperringene nødvendige?», skriver hun til Dagsavisen.
---
WHO and WHAT is behind it all ? : >
---
The bottom line is for the people to regain their original, moral principles, which have intentionally been watered out over the past generations by our press, TV, and other media owned by the Illuminati/Bilderberger Group, corrupting our morals by making misbehavior acceptable to our society. Only in this way shall we conquer this oncoming wave of evil.
Commentary:
Administrator
HUMAN SYNTHESIS
All articles contained in Human-Synthesis are freely available and collected from the Internet. The interpretation of the contents is left to the readers and do not necessarily represent the views of the Administrator. Disclaimer: The contents of this article are of sole responsibility of the author(s). Human-Synthesis will not be responsible for any inaccurate or incorrect statement in this article. Human-Synthesis grants permission to cross-post original Human-Synthesis articles on community internet sites as long as the text & title are not modified.
The source and the author's copyright must be displayed. For publication of Human-Synthesis articles in print or other forms including commercial internet sites. Human-Synthesis contains copyrighted material the use of which has not always been specifically authorized by the copyright owner. We are making such material available to our readers under the provisions of "fair use" in an effort to advance a better understanding of political, economic and social issues. The material on this site is distributed without profit to those who have expressed a prior interest in receiving it for research and educational purposes. If you wish to use copyrighted material for purposes other than "fair use" you must request permission from the copyright owner.
TILBAKE TIL HOVEDMENYEN - BACK TO THE MAIN MENU