Nye tall fra PST: Dramatisk økning i antall terrorangrep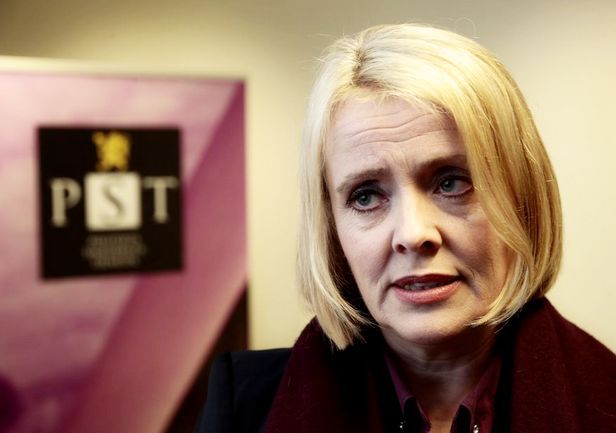 Pressekonferanse med PST - sjef Marie Benedicte Bjørnland. (sjef for politiets sikkerhetstjeneste). FRODE HANSEN/VG Foto: Frode Hansen- VG 2017
PST har gjort en opptelling som viser en dramatisk økning i antall terrorangrep i Europa de siste årene. Bare så langt i år har det vært dobbelt så mange angrep som i 2014.
VG - ODA LERAAN SKJETNE  -  24. september 2017
PST får stadige større utfordringer med avklare europeiske terrornettverks bånd til Norge, på grunn av det store omfanget.
– Vi skal vurdere disse hendelsene vi også. Påvirker det oss? Er det noen forbindelse til Norge? Er det noen forbindelseslinjer eller telefonnummer? Har de som har gjort terror i London eller Paris også kontakter eller avtrykk i Norge? Det er vurderinger vi løper rundt for å gjøre, 24/7, sier PST-sjef Benedicte Bjørnland til VG.
De har denne uken sjekket hvor stor økningen i terrorangrep det egentlig har vært «i Vesten» de siste årene. Nesten alle angrepene har vært i Europa, og antallet gjennomførte angrep har doblet seg:
I 2014 teller PST 9 angrep. 2015 startet med terrorangrepet mot Charlie Hebdo i Paris, men det skulle bli totalt 15 angrep før året var omme. Så kom 2016 med 21 angrep.
Og så langt i 2017 har PST registrert 18 gjennomførte angrep. Det er dobbelt så mange som i 2014.
VG-dokumentar: Al-Qaidas norske bombemaker
– Brant istedenfor å eksplodere
PSTs tall inkluderer også terrorangrepet i London, hvor en bombe ble kastet inn i en T-banevogn.
Antiterrorsjef i London-politiet, Nick Aldworth, avslørte på en konferanse i Oslo denne uken detaljer om hvorfor bomben feilet.
– Heldigvis ville ikke innretningen detonere skikkelig, den brant istedenfor å eksplodere. Hadde det fungert skikkelig, er vår vurdering at alle i den vognen ville ha dødd. Det var sikkert 200 folk i den vognen, sa Aldworth på Den nasjonale sikkerhetskonferansen i Oslo onsdag.
Volume 0%Annonse 1 av 2 Annonsen slutter om 2
Britens budskap var at norske bedrifter må ta større ansvar for å beskytte landet mot terror.
– I London er det 32.000 politibetjenter, men det er 9,4 millioner folk. Vi kan ikke være overalt, sier Aldworth til VG.
PST ser med bekymring på utviklingen i Europa og vurderer det fortsatt som sannsynlig at det vil skje et terrorangrep i Norge i år. Og den vurderingen blir stående til årsskiftet.
– Vi kommer med en ny vurdering om ikke altfor lenge, i forbindelse med vår nasjonale trusselvurdering i begynnelsen av januar. Så får vi se hvordan det ligger an da, sier Bjørnland til VG.
Fikk du med deg? Får flere varsler om at nordmenn på reise presses av russisk etterretning
Oppdaget nye nettverk i PST-operasjon
Etter Stockholm-terroren iverksatte PST det de kaller «nasjonal etterretningsoperasjon» i samarbeid med politiet, noe ifølge Bjørland har gitt overraskende oppdagelser. Gjennom den har de oppdaget nye islamistmiljøer i Norge som var ukjent før bilangrepet i Sveriges hovedstad.
Nøkkelfri hverdag?Få pris på 24/7 overvåket boligalarm med elektronisk dørlås.Ta testen - få pris
– Islamistmiljøene er svekket. Gjennom at vi har dratt opp takten på etterretning i hele Politi-Norge, har vi fått inn informasjon som viser at «oi, her foregår det radikalisering som vi ikke har sett tidligere», sier PST-sjefen.
– Det vi kan kalle det mer organiserte, ekstreme miljøet er svekket på grunn av fengslinger, dødsfall, straffeforfølgning, utvisninger og utreise. Vi sitter igjen med noen, og så ser vi radikalisering i randsonen, sier PST-sjefen.
Saken fortsetter under videoen
PST: Økt bekymring for russisk etterretningVolume 0%
– Hva betyr radikalisering dere ikke har sett tidligere?
– Som følge av at vi iverksatte nasjonal etterretningsoperasjon, får vi masse informasjon inn. Og gjennom den etterretningsoperasjonen har vi avdekket nye eksempler på radikalisering som ikke var kjent for oss fra før. Så må vi gjøre vurderinger på hvert enkelt tilfelle, påpeker Bjørnland.
– Denne 16-åringen som sitter på PC-en sin og hyller ISIL med «tommel opp» når det har skjedd terrorangrep, er han farlig eller er han ikke farlig? Det er krevende arbeid, sier PST-sjefen til VG.
PST ønsker ikke å tallfeste hvor mange flere radikaliserte de har oppdaget, men sier de er spredt rundt om i hele landet, ikke bare på Østlandet.
Publisert: 24.09.17 kl. 05:49
---
WHO and WHAT is behind it all ? : >
---
The bottom line is for the people to regain their original, moral principles, which have intentionally been watered out over the past generations by our press, TV, and other media owned by the Illuminati/Bilderberger Group, corrupting our morals by making misbehavior acceptable to our society. Only in this way shall we conquer this oncoming wave of evil.
Commentary:
Administrator
HUMAN SYNTHESIS
All articles contained in Human-Synthesis are freely available and collected from the Internet. The interpretation of the contents is left to the readers and do not necessarily represent the views of the Administrator. Disclaimer: The contents of this article are of sole responsibility of the author(s). Human-Synthesis will not be responsible for any inaccurate or incorrect statement in this article. Human-Synthesis grants permission to cross-post original Human-Synthesis articles on community internet sites as long as the text & title are not modified.
The source and the author's copyright must be displayed. For publication of Human-Synthesis articles in print or other forms including commercial internet sites. Human-Synthesis contains copyrighted material the use of which has not always been specifically authorized by the copyright owner. We are making such material available to our readers under the provisions of "fair use" in an effort to advance a better understanding of political, economic and social issues. The material on this site is distributed without profit to those who have expressed a prior interest in receiving it for research and educational purposes. If you wish to use copyrighted material for purposes other than "fair use" you must request permission from the copyright owner.
TILBAKE TIL HOVEDMENYEN - BACK TO THE MAIN MENU