Statssekretær Sveinung Rotevatn kritiserer Resett for å late som om de driver journalistikk uten at de gjør det. – Vi dekker saker ingen andre vil skrive om, svarer redaksjonssjefen.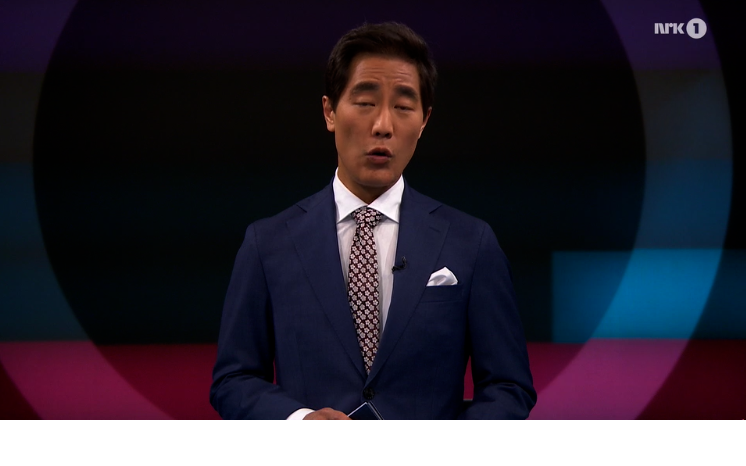 NRK - Svein Vestrum Olsson Journalist Julie Vissgren JournalistAnne Lindholm Journalist  Publisert i går kl. 12:53 Oppdatert for 40 minutter siden
Flere politikere og brukere på Twitter har de siste to ukene henvendt seg direkte til selskaper og oppfordret dem til å fjerne annonser fra nettsiden Resett.
Blant dem som har engasjert seg er statssekretær Sveinung Rotevatn fra Venstre.
Bra initiativ. Kvifor dukkar annonsene dykkar opp på Resett, @ForskerFab og @AgvaKraft? Dette er verkeleg ikkje noko å støtte (indirekte) opp om. Karl Eldar Evang@KarlEldar
Resett prøvde å skremme modige Frank som hadde varslet annonsører. De skrev en artikkel om ham og fyrte opp kommentarfeltet. Der kom mye stygt, til sist ble adressen hans lagt ut. Jeg synes ikke folk som Frank skal stå alene, derfor varsler jeg annonsører. Gjør det du også!
Rotevatn sier til NRK at han ikke har oppfordret bedrifter til å boikotte nettsiden, men mener at han har gjort dem oppmerksomme på at annonsene deres befinner seg der.
– Dersom andre ulike bedrifter dukker opp på andre, lignende sier, ville jeg ha gjort det samme, sier han.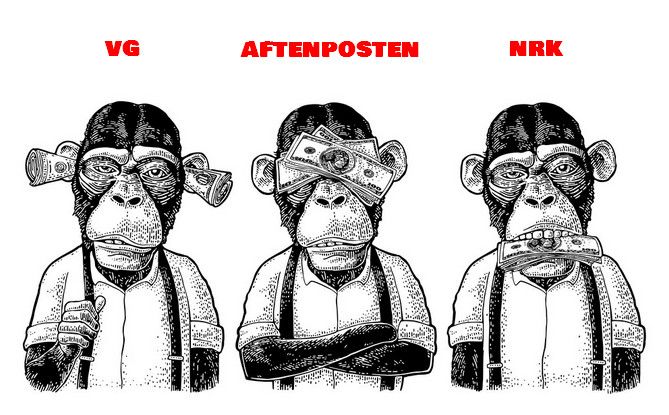 – Kan oppfattes som politisk signal
I programmet Debatten på NRK får han sterk kritikk av Frps tidligere jusitsminister Per-Willy Amundsen.
Han mener venstrepolitikerens utspill kan oppfattes av bedrifter som et politisk signal.
Andre innfallsvinkler
Lars Akerhaug, redaksjonssjef i Resett, deltok i debatten på vegne av nettstedet. Han er opptatt av at Resett dekker de samme sakene som det han kaller etablerte medier.
– Vi dekker de samme sakene som alle andre, men med andre innfallsvinkler fordi folk ikke kjenner seg helt igjen i beskrivelsene som de etablerte mediene kommer med.
Debattleder Fredrik Solvang og forfatter og frilanser Christopher Pahle går også igjennom noen av Resetts saker, blant annet saker om kvinner i forsvaret og innvandring - og at det er enkeltpersoner som går igjen oftere fordi de ifølge Pahle vekker sinne og generere klikk.
Akerhaug svarer at han er stolt av at Resett dekker saker som andre medier ikke dekker.
– Det er vanskelig for meg å gå inn i de enkeltsakene dere trekker fram, men vi skriver om det mange andre ikke gjør.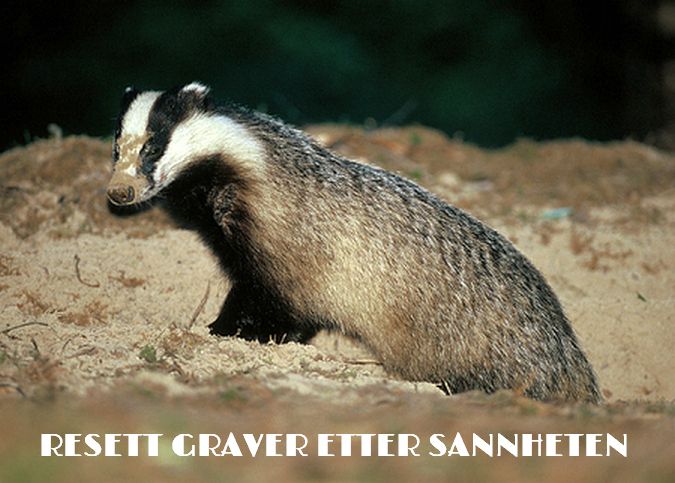 Personangrep fra anonyme skribenter
Redaktør i Filter Nyheter, Harald Klungtveit, trekker fram saken der den norsk-somaliske samfunnsdebattanten Sumaya Jirde Ali ble omtalt.
– I Resett ble hun kalt «spissen på det somaliske og særdeles tunge fødende spydet som er kastet inn i Norge, Ali virker besatt av å sparke Norge i skrittet» av anonyme skribenter. De skriver titalls artikler om den samme personen, hver gang med kommentarfelt med dypt rasistisk innhold, og man må spørre seg hva det gjør med andre som vil ytre seg, sier Klungtveit.
Akerhaug i Resett svarer at Ali er en aktiv samfunnsdebattant, som har kritisert norske politikere og storsamfunnet.
– Det er ikke urimelig at hun utsettes for kritikk. Så har vi sett at det kan ha blitt mye omtale av henne i våre spalter, og vi har dempet dekningen av henne den siste tiden, sier redaksjonssjefen.
Han sier de er takknemlige for kritikk og at de har beklaget noen av karakteristikkene.
– Begrenser meningsmangfold
Dagen-redaktør Vebjørn Selbekk reagerer også sterkt på statssekretærens oppfordring.
– Det kan umulig være en statssekretærs oppgave å begrense fri meningsutveksling. Tvert imot er det regjeringen og statsmaktens oppgave å legge til rette for et mest mulig fritt ordskifte, sier Selbekk.
– Det påligger ham et spesielt ansvar for å ikke drive en udemokratisk virksomhet. Og jeg er veldig overrasket over Rotevatn som en representant for et liberalt parti, sier Selbekk.
– Svenske tilstander
– Hvor går grensen din?
– Så lenge det er lovlig og ikkevoldelig, så er det etter min mening velkomne bidrag i samfunnsdebatten. Hvis man vil stenge ute stemmer, får man svenske tilstander. Et trangt rom er en oppskrift på vekst av ytre høyre-krefter, sier Selbekk.
Samfunnsdebattanten Sumaya Jirde Ali sier hun har levd med angst på grunn av hets, og Resett har tidligere beklaget innlegg om henne på siden.
– Vil ikke Resett også være udemokratisk om det foregår hets på siden?
– Jo, absolutt, det er et stort demokratisk problem, og jeg reagerer mye på det som står i Resetts kommentarfelt. Men jeg har ikke tro på boikott som et godt virkemiddel. Det bekrefter konspirasjonsteorier på ytre høyre fløy. Det man taper på en eventuell annonseboikott, får man kanskje tilbake med at folk støtter dem økonomisk, sier Selbekk.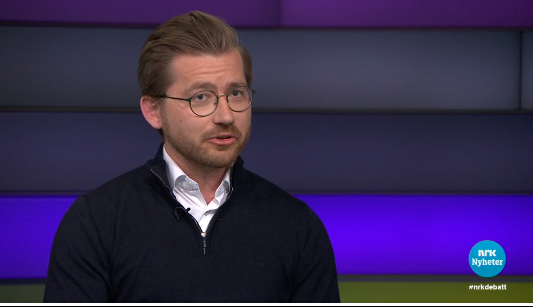 Sveinung Rotevatn mener han har vært med på å få fram sannheten i det offentlige rom. Han mener det ikke blir mye meningsutveksling dersom han må begrense seg til det som er ulovlig.
– Tanken var at jeg, som er ganske vant til å få mye dritt og har ganske hard hud, kunne være en lynavleder. Da kan Resett angripe meg i stedet slik at andre kan tørre å ytre seg, sier Rotevatn til NRK.
– Flere annonsører har trukket seg. Er du fornøyd med hvordan det virket?
– Jeg er fornøyd så lenge de gjør bevisste beslutninger.
– Er du blitt mistolket når folk kaller det boikott?
– Folk får kalle det hva de vil. Jeg har gjort annonsører oppmerksomme på hva Resett er, og at de bør tenke seg godt om. Men jeg har ingen boikott personlig, jeg snakker med dem og lar meg intervjue, sier Rotevatn.
– Jeg forsvarer til døden Resetts rett til å ytre seg, men jeg liker ikke at de seiler under falskt flagg. Det er bra å få fram i det offentlige rom at de ikke er en avis, men en kampanjeblogg, sier Rotevatn.
Resett-redaktør Helge Lurås har ønsket å bli medlem av Redaktørforeningen og være underlagt Pressens Faglige Utvalg. Men Redaktørforeningen nektet medlemskap, og viste til tre forhold som lå til grunn for styrets vedtak:
Gjentatte og klare brudd på Vær varsom-plakatens intensjoner.
Tilbudet om formidling av et stort pengebeløp til et ønsket intervjuobjekt.
Oppfordring til boikott av andre medier.
– At vi av og til befinner oss i gråsonen presseetisk, vil jeg ikke benekte, men det gjelder også for alle de store mediene. De erfarer jo også å bli klaget inn til PFU innimellom, sier Lurås til NRK.
Ifølge Resett-redaktøren har Google beslaglagt rundt 200.000 kroner av annonser som allerede er gjennomført.
– Frem til april dekket annonsene rundt 10–15 prosent av driftsbudsjettet, nå er de bortfalt. Hadde vi ikke vært svartelistet av annonsører, har de nok trafikk til at vi hadde vært helfinansiert med annonser. Det er klart at den generelle boikott-debatten mot oss har store økonomiske konsekvenser.
Han opplyser at de har fått over 1400 nye abonnenter den siste uken. De er nå oppe i 2100 abonnementer siden de begynte med betalingsmur i slutten av mars.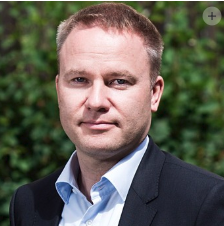 – I tillegg til det har folk donert en betydelig sum på andre måter, så vi har mer enn dekket opp for tapet av boikotten. Men den positive effekten vil jo avta, så vi skulle gjerne ha vært foruten alt annonse-oppstyret, sier Lurås.
---
WHO and WHAT is behind it all ? : >
---
The bottom line is for the people to regain their original, moral principles, which have intentionally been watered out over the past generations by our press, TV, and other media owned by the Illuminati/Bilderberger Group, corrupting our morals by making misbehavior acceptable to our society. Only in this way shall we conquer this oncoming wave of evil.
Commentary:
Og dette er den Norske regjeringen som har fått pris som Nr. 1. i pressefrihet.  Resett gjør jobben som vår godt betalte presse IKKE gjør, etter oppfordring av Erna Solberg og hennes global elite sjefer. De er forrædere av det norske folk ved å unnlate viktige nyheter. Dette BETALER vi til-og-med for med krone og mynt samt i vår skatt.
Jeg oppfordrer ALLE til å støtte Resett samt andre frie ´grevlinger´ som graver etter sannheten hvor de finner den.
Administrator
HUMAN SYNTHESIS
All articles contained in Human-Synthesis are freely available and collected from the Internet. The interpretation of the contents is left to the readers and do not necessarily represent the views of the Administrator. Disclaimer: The contents of this article are of sole responsibility of the author(s). Human-Synthesis will not be responsible for any inaccurate or incorrect statement in this article. Human-Synthesis grants permission to cross-post original Human-Synthesis articles on community internet sites as long as the text & title are not modified.
The source and the author's copyright must be displayed. For publication of Human-Synthesis articles in print or other forms including commercial internet sites. Human-Synthesis contains copyrighted material the use of which has not always been specifically authorized by the copyright owner. We are making such material available to our readers under the provisions of "fair use" in an effort to advance a better understanding of political, economic and social issues. The material on this site is distributed without profit to those who have expressed a prior interest in receiving it for research and educational purposes. If you wish to use copyrighted material for purposes other than "fair use" you must request permission from the copyright owner.
TILBAKE TIL HOVEDMENYEN - BACK TO THE MAIN MENU