MEP Rina Ronja Kari - Derfor er jeg EU-modstander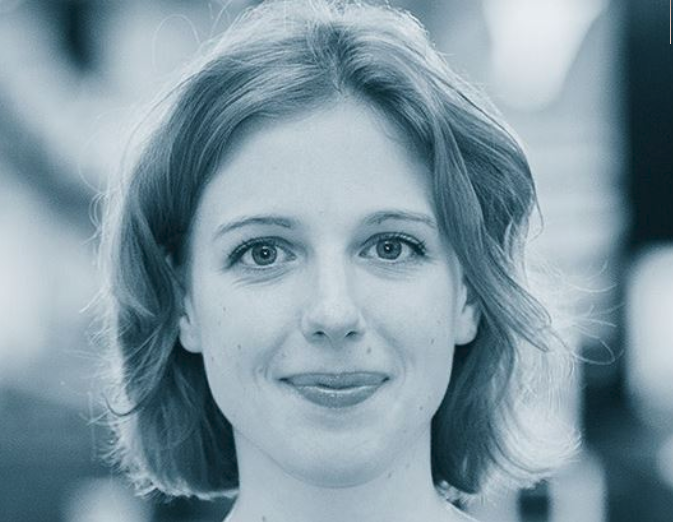 Rina Ronja Kari  - 11. april 2019 18:50
Medlem af EU-parlamentet for Folkebevægelsen mod EU. Har tidligere arbejdet som organisationskonsulent i en faglig organisation. Født i 1985 og mor til én. Bor i København.
I MERE END FEM ÅR, har jeg nu siddet i EU-parlamentet, og jeg er kun blevet mere EU-modstander af det.
EU-valget nærmer sig og valgkampen er ved at gå i gang. Alle Hurra-for-EU-partierne slås om mikrofonen, som børnehavebørn slås om slikket til fastelavn. Der er ikke grænser for alt det gode EU gør, og for hvad Danmark kan få ud af medlemskabet. Partierne juble og råber hurra over alt, der kommer fra EU eller alt det de helt urealistisk mener at kunne ændre.
Jeg må bare sige: Stop engang og se på, hvordan EU faktisk udvikler sig, og lad os være kritiske og ærlige over for danskerne.
Jeg præsenterer her fire gode grunde til, hvorfor Hurra-for-EU-partierne tager fejl, og hvorfor EU-modstand stadig er relevant.
1. Finanspagten spænder ben.
EU stiller strenge krav til medlemslandenes økonomi. Danmark tilsluttede sig i 2012 Finanspagten, som er en aftale, der forpligter landene til overholde særlige regler for økonomien. Budget-reglerne er skrevet ind i dansk lovgivning, og hvis ikke landene lovfæster budget-kravene, kan de blive stillet for EU-domstolen og idømmes bøder på op til 0,1 procent af BNP.
Budgetloven er en følge af Danmarks tilslutning til Finanspagten. Det er den lov, der volder kommunerne rigtig mange problemer, og sætter et loft over kommunale udgifter. Udgifter til plejehjem, skoler, sygehuse og børnehaver.
Jeg siger: Danmark skal træde ud af Finanspagten
2. Imod social dumping og velfærdsforringelser
Den skandinaviske velfærdsmodel sikrer os en indkomst, hvis vi bliver syge eller arbejdsløse. Vores ydelser, som er finansieret af en relativt høj skat, sikrer en høj grad af social lighed.
Forskellige EU-domme har dikteret, at tilrejsende arbejdere efter kort tid skal have adgang til værtslandets sociale ydelser og i nogle tilfælde kunne tage dem med ud af landet. Det gælder børnepenge og senest dagpenge.
Det er et alvorligt problem, fordi det i sidste ende kan underminere troen på vores skattebetalte velfærd og solidariske ordninger.
Vores mulighed for at flytte rundt i Europa er godt. Men EU har gjort det lettere for griske arbejdsgivere at udnytte billig arbejdskraft, og underbyde danske overenskomster. Det er social dumping, og det rammer både den danske og udenlandske arbejder. Social dumping er fuldstændig uacceptabelt. Derfor skal vi stoppe EU's indblanding i arbejdsmarkedet.
Jeg siger: EU ud af vores arbejdsmarked.
3. Retten til at bestemme selv mindskes.
For mig betyder demokrati at sikre ejerskab, deltagelse og åbenhed.
Derfor vil jeg have mere magt tilbage til Folketinget – og mindre til EU. Bureaukratiet i Bruxelles har fjernet sig for langt fra almindelige menneskers hverdag.
Hensynet til markedet står altid øverst i EU:
Når EU pålægger Danmark at godkende fødevarer og mærke dem med vores røde Ø, selvom de ikke lever op til vores standarder for økologi. Eller, når EU bestemmer, at vi ikke kan forbyde hormonforstyrrende stoffer i legetøj, fordi vi ikke må gå forrest med krav til forbrugersikkerhed og miljø.
Jeg siger: Mere magt tilbage til Folketinget - og mindre til EU.
4. For en verden, der er større end EU.
EU har kun én interesse: Sig selv.
I jagten på nye handelsaftaler og energi ignorerer EU gang på gang menneskerettighederne og hensynet til for eksempel udviklingslandene.
EU's egoistiske forbrugsforhold til omverdenen viser også sit ansigt i en umenneskelig flygtningepolitik. Som vi så det med tragedien ved Lampedusa, så tvinger EU's grænsekontrol migranter og nødlidende asylansøgere ud på farlige ruter over Middelhavet, og i armene på menneskesmuglere.
Jeg arbejder i stedet for et internationalt samarbejde, som styrker solidaritet og lighed på tværs af landegrænser, og rækker længere end EU's.
Jeg siger: Verden er større end EU.
Dette er et blog-indlæg og ikke et udtryk for Avisen.dk's holdning. Hvis du finder, at indlægget er æreskrænkende eller indeholder injurier, så send en mail til tip@avisen.dk.
---
WHO and WHAT is behind it all ? : >
---
The bottom line is for the people to regain their original, moral principles, which have intentionally been watered out over the past generations by our press, TV, and other media owned by the Illuminati/Bilderberger Group, corrupting our morals by making misbehavior acceptable to our society. Only in this way shall we conquer this oncoming wave of evil.
Commentary:
Administrator
HUMAN SYNTHESIS
All articles contained in Human-Synthesis are freely available and collected from the Internet. The interpretation of the contents is left to the readers and do not necessarily represent the views of the Administrator.
Disclaimer: The contents of this article are of sole responsibility of the author(s). Human-Synthesis will not be responsible for any inaccurate or incorrect statement in this article. Human-Synthesis grants permission to cross-post original Human-Synthesis articles on community internet sites as long as the text & title are not modified. The source and the author's copyright must be displayed. For publication of Human-Synthesis articles in print or other forms including commercial internet sites.
Human-Synthesis contains copyrighted material the use of which has not always been specifically authorized by the copyright owner. We are making such material available to our readers under the provisions of "fair use" in an effort to advance a better understanding of political, economic and social issues. The material on this site is distributed without profit to those who have expressed a prior interest in receiving it for research and educational purposes. If you wish to use copyrighted material for purposes other than "fair use" you must request permission from the copyright owner.