DEAGEL PREDICTIONS FOR 2025


NewsFocus.org, by Tim Watts - 8 July 2016
What in the World is Deagel.com?
A Website With Too Much Sensitive Information
Population Reduction?
Defense Oriented Website Stirs Internet With Population Drops
In October of 2015, the internet yielded another interesting nugget of curiosity from it vast mine of information and endless tunnels of deeply hidden data. This one would cause quite the stir.
A website came to light, named Deagel.com. It originated August 31, 2003, as an international defense oriented website, coalescing extremely sensitive military infrastructure information, referenced from other military organizations, into one site.
The site raised internet concerns when it published predictions for a US population of just 65-million people in 2025, a decrease of over 245-million people!
It has been alleged to have ties with the NSA, NATO, UN, the World Bank, Stratfor, Organization for Economic Cooperation and Development (OECD), Organization for Security and Cooperation in Europe OSCE, as well as the Russian Defense Procurement Agency.
One look at their website, and you understand how these connections might be possible, because there is a ton of sensitive information detailed on this one site.
Since its inception in 2003, the site has expanded into global economic information as well.
The excitement came about as discoverers of the site noticed that Deagel's prediction for 2025 US population is just 65-million people.
Since the US is estimated to be well over 310-million right now, that is quite an alarming decrease to be predicting.
As alarm started to spread across the internet, Deagel reportedly tried to say that it had been hacked, and the low US number was the result of that hack, but a careful examination of the website shows a different story that should raise a "Spock eyebrow" for some.
According to their own website, Deagel has been speculating on population since 2008. (No predictions previous to 2008 were found.)
Since that time, Deagel has been consistently predicting an ever diminishing US population, so for them to suggest that their site was hacked to lower their estimate is extremely disingenuous at the least, and a bald faced lie at the worst.
Here are the actual projections from Deagel for the last seven years:
YEAR ACTUAL POP EST. POP.
2014 319M 65M (in 2025)
2013 316M 88M (in 2025)
2012 314M 182M (in 2025)
2011 314M 187M (in 2025)
2010 313M 248M (in 2020)
2009 307M   264M (in 2020)
2009 304M    271M (in 2020)
The interesting thing is, not all countries drop in population. Some do, while others don't. The US appears to show the worst drop of all.
China is one of those countries that continually shows growth, according to Deagel.com. According to the site's predictions, China is set to become the new world economic leader.
Perhaps most surprising of all is the revelation of who is behind Deagel, and to find that answer, Whois was the solution. Early researchers were able to uncover that the person behind the website was none other than former government insider, Edwin Deagle.
Deagle was Undersecretary of the Air Force under President Bill Clinton. He later became Assistant to the Secretary of Defense and the Deputy Secretary of Defense under Clinton in 1994.
Edwin Deagle is also listed as an active member of the CFR.
Perhaps most telling of all is the interesting fact that  Deagle is the Director for International Relations for the Rockefeller Foundation, one of the leading eugenic supporters in the world.
Just as interesting, it appears that once this information became public, in 2015 a concerted effort was made to hide Deagle's name from the Whois information directory, as shown below. It is no longer listed, as of October 2015.
This Whois registration change coincidentally took place at the same time when all the internet talk was going on over the discovery of the website, back in 2015.
Deagle held many positions under the Bill Clinton administration.
Deagle wrote the foreword to the book, World Energy Survey, by Ruth Sivard, 2nd edition (1981), in which he predicted a mass exodus from the US. (see the end of this article)
One thing is clear from looking at Deagel.com... someone with highly placed connections has published a ton of highly sensitive military and economic information onto one website and is making dramatic predictions about world government.
For someone to be able to coalesce this kind of information takes incredible effort and vast government and military resources.
To forecast a dramatic drop-off in US population is no small feat. It certainly has garnered a great deal of world attention.
To this author though, perhaps the most important question might be, who the site was originally developed for and how this strategic information is used by those meant to receive it.
Given the public alarm over the Georgia Guidestones, which suggest to many a culling of the earth's population to the designated 500-million engraved on the stones, coupled with the concern over GMO food and government aerial spraying of our skies with toxic chemtrails, it is no wonder people are concerned about a predicted drop in population.
Now that the numbers are out, it will be interesting to watch population figures over the next decade.
For the present, a little more scrutiny of Deagel.com is certainly in order, as well as a close inspection of all others who are behind this bizarre defense related information website.
[From the book...World Energy Survey, by Ruth Sivard, 2nd edition (1981] Foreword by Edwin A. Deagle, Jr.
"The massive energy transition the world has been undergoing since 1973 continues to be full of surprises. Past predictions of energy independence based on a diversity of supplies; of the unlikelihood that conservation based on higher energy prices would be much help; of the prospect that OPEC countries would drive prices higher and higher have all proven wrong. Many people now interpret the current surplus in he oil market as evidence that the power of OPEC is broken and the energy crisis is essentially over. This prediction is undoubtedly wrong too."
"What is true is that energy will remain high on the policy agenda of most countries for a decade and probably longer. New sources of supply require vast sums of capital and long periods of time to bring to the market. The promise of renewable sources of energy at reasonable prices remains in the future. conservation in reaction to high energy prices has been the most successful public response to the energy transition to date, greatly overshadowing the efforts of governments."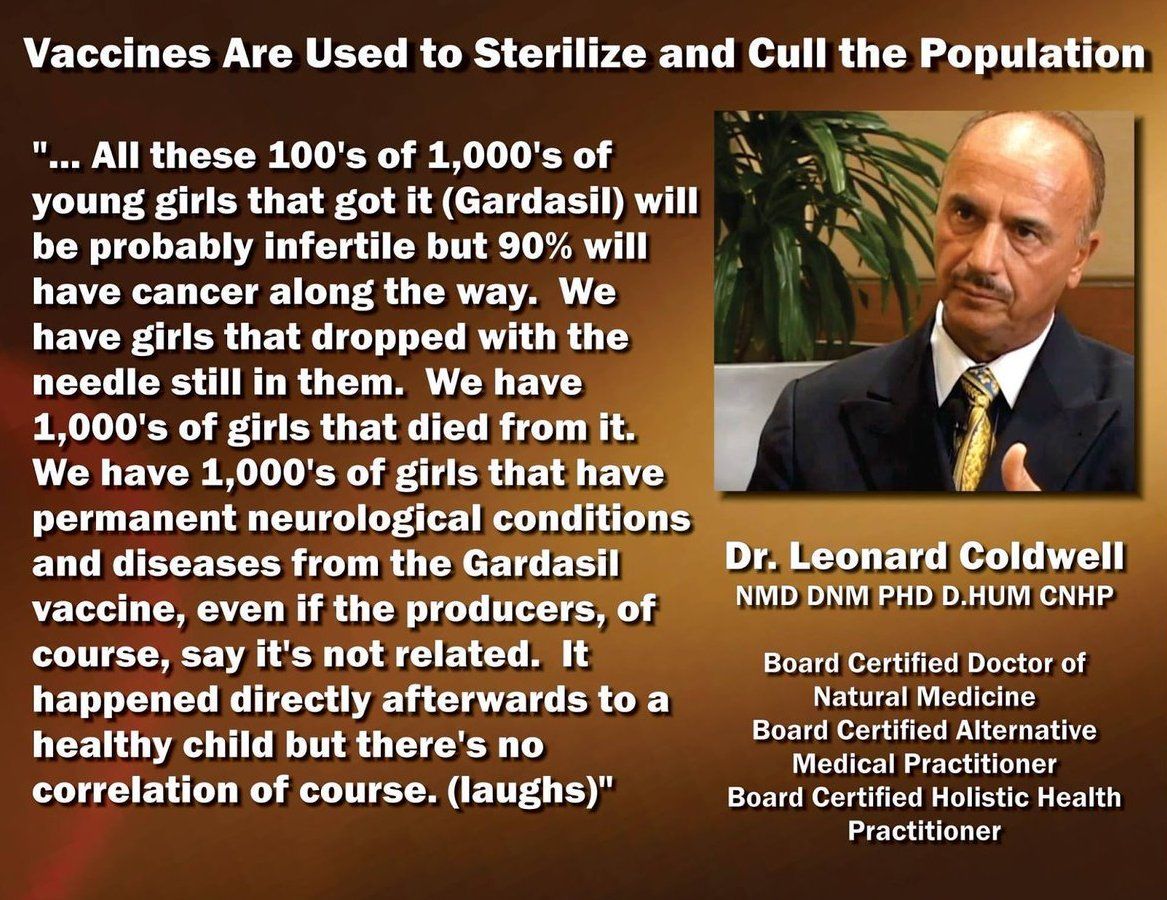 "Nevertheless, governments and international agencies have begun to act. We note that the United Nations is holding a Conference on New and Renewable Sources of Energy at Nairobi, in August 1981. It is the first international effort in some time to attempt to fashion strategies for international action; and we hope that it will be successful."
"In the belief that informed public opinion is both the prerequisite and the guarantee of effective public policy, The Rockefeller Foundation is pleased to support the work of Ruth Sivard in preparing this volume. Revised and expanded from an earlier version published in 1979, the volume is intended to provide an overview of the world energy situation and prospects for the future. Its merit, in our judgment, lies in the useful way it marshals complex facts and issues for the lay reader. The foundation takes no formal positions on matters of public policy and therefore does not, by its sponsorship, necessarily endorse the substantive views expressed in this report. We are pleased, however, to support this useful work with the hope that it will contribute greatly to public understanding of these complex and vexing issues."
Edwin A. Deagle, Jr., Ph.D.
Director, International Relations
The Rockefeller Foundation
---
---

There are 183 countries listed below. View year 2017 listing.
GDP: Gross Domestic Product (in USD millions)
Mil. Exp.: Military Expenditures (in USD millions)
PPP: Power Purchase Parity (in USD)
$: U.S. Dollar (USD)

orecast specially the one focusing on the United States of America (USA). They won't be answered one by one but below you can find some explanation, thoughts and reflections. We are going to keep this as short as possible.

The majority of the economic and demographic data used in the making of the forecasts is widely available by institutions such as the CIA, IMF, UN, USG, etc. You can see the most relevant data at every single country's page. There is a tiny part of data coming from a variety of shadow sources such as Internet gurus, unsigned reports and others. But all these sources are from the internet and are of public domain for at least a minority. For example, several years ago Dagong, the Chinese ratings agency, published a report analyzing the physical economy of the States comparing it with those of China, Germany and Japan.
The conclusion was that the US GDP was something between $5 to $10 trillion instead of $15 trillion as officially reported by the USG. We assume that the official data, especially economic, released by governments is fake, cooked or distorted in some degree. Historically it is well known that the former Soviet Union was making up fake statistics years before its collapse. Western as well as other countries are making up their numbers today to conceal their real state of affairs. We are sure that many people out there can find government statistics in their own countries that by their own personal experience are hard to believe or are so optimistic that may belong to a different country.

Despite the numeric data "quantity" there is a "quality" model which has not a direct translation into numeric data. The 2014 strain of Ebola has a death rate of 50-60% but try to imagine what would happen if there is a pandemic of Ebola with hundreds of thousands or millions infected with the virus. So far the few cases of Ebola-infected people have "enjoyed" intensive healthcare with anti-viral and breathing assistance but above all with abundant human support by Physicians and nurses. In a pandemic scenario that kind of healthcare won't be available for the overwhelming number of infected leading to a dramatic increase of the death rate due to the lack of proper healthcare. The "quality" factor is that the death rate could increase to 80-90% in a pandemic scenario from the stated 50-60% rate. The figure itself is not important what is relevant is the fact that the scenario can evolve beyond the initial conditions from a 50% death toll to more than 90%. By the way, no pandemic or nuclear war is included in the forecast.

The key element to understand the process that the USA will enter in the upcoming decade is migration. In the past, specially in the 20th century, the key factor that allowed the USA to rise to its colossus status was immigration with the benefits of a demographic expansion supporting the credit expansion and the brain drain from the rest of the world benefiting the States. The collapse of the Western financial system will wipe out the standard of living of its population while ending ponzi schemes such as the stock exchange and the pension funds.
The population will be hit so badly by a full array of bubbles and ponzi schemes that the migration engine will start to work in reverse accelerating itself due to ripple effects thus leading to the demise of the States. This unseen situation for the States will develop itself in a cascade pattern with unprecedented and devastating effects for the economy. Jobs offshoring will surely end with many American Corporations relocating overseas thus becoming foreign Corporations!!!! We see a significant part of the American population migrating to Latin America and Asia while migration to Europe - suffering a similar illness - won't be relevant. Nevertheless the death toll will be horrible. Take into account that the Soviet Union's population was poorer than the Americans nowadays or even then.
The ex-Soviets suffered during the following struggle in the 1990s with a significant death toll and the loss of national pride. Might we say "Twice the pride, double the fall"? Nope. The American standard of living is one of the highest, far more than double of the Soviets while having added a services economy that will be gone along with the financial system. When pensioners see their retirement disappear in front of their eyes and there are no servicing jobs you can imagine what is going to happen next. At least younger people can migrate. Never in human history were so many elders among the population. In past centuries people were lucky to get to their 30s or 40s. The American downfall is set to be far worse than the Soviet Union's one. A confluence of crisis with a devastating result.

The Demographic crisis in the former Soviet Union countries has extended for over two decades, if we accept that it ended early in this decade (2010s). The demographic crisis will hit the World in the near future and is projected to last between three and eight decades more or less depending on technological breakthrough and environmental issues. The aftermath is more likely a frozen picture with the population numbers staying the same for a very, very long period of time. The countries forecast population numbers do reflect birth/deaths but also migratory movements. Many countries are going to increase their gross population due to immigration while their native population may shrink.

Over the past two thousand years we have witnessed the Western civilization built around the Mediterranean Sea shifting to Northern Europe and then by the mid 20th century shifting to an Atlantic axis to finally get centered into the States in the past 30 years. The next move will see the civilization being centered in Asia with Russia and China on top. Historically a change in the economic paradigm has resulted in a death toll that is rarely highlighted by mainstream historians. When the transition from rural areas to large cities happened in Europe many people unable to accept the new paradigm killed themselves. They killed themselves by a psychological factor. This is not mainstream but it is true. A new crisis joins old, well known patterns with new ones.

Sorry to disappoint many of you with our forecast. It is getting worse and worse every year since the beginning of the pre-crisis in 2007. It is already said that this website is non-profit, built on spare time and we provide our information and services AS IS without further explanations and/or guarantees. We are not linked to any government in any way, shape or form. We are not a death or satanic cult or arms dealers as some BS is floating around the internet on this topic. Take into account that the forecast is nothing more than a model whether flawed or correct. It is not God's word or a magic device that allows to foresee the future.

Sunday, October 26th, 2014
Combat Aircraft
Support Aircraft
Auxiliary Vessels
Fighting Ships
Armored Vehicles
Artillery Systems
Tactical Vehicles
Airliners
Private Aircraft
Defensive Weapons
Offensive Weapons
Cannons & Gear
Propulsion Systems
Protection Systems
Sensor Systems

Other Info
Countries
Photo Gallery
News Archive

Copyright © 2003-2019 deagel.com website. All rights reserved.
---
Commentary:
Administrator
HUMAN SYNTHESIS
All articles contained in Human-Synthesis are freely available and collected from the Internet. The interpretation of the contents is left to the readers and do not necessarily represent the views of the Administrator.
Disclaimer: The contents of this article are of sole responsibility of the author(s). Human-Synthesis will not be responsible for any inaccurate or incorrect statement in this article. Human-Synthesis grants permission to cross-post original Human-Synthesis articles on community internet sites as long as the text & title are not modified. The source and the author's copyright must be displayed. For publication of Human-Synthesis articles in print or other forms including commercial internet sites.
Human-Synthesis contains copyrighted material the use of which has not always been specifically authorized by the copyright owner. We are making such material available to our readers under the provisions of "fair use" in an effort to advance a better understanding of political, economic and social issues. The material on this site is distributed without profit to those who have expressed a prior interest in receiving it for research and educational purposes. If you wish to use copyrighted material for purposes other than "fair use" you must request permission from the copyright owner.