Forskere og leger fra 35 land krever at 5G-utbyggingen stanses
Av redaktør -15. september 201745
Av Einar Flydal.
En pressemelding av det alvorlige slaget ble sendt ut kloden rundt i går. Den kommer nesten ikke til å bli lagt merke til – til tross for at dens innhold er vel så akutt som klimakrisen. Kanskje du i det minste kan videresende den til lokalavisa der du bor?
Her får du først pressemeldingen som fulgte med – i min oversettelse. Selve erklæringen og listen over undertegnere finner du nedenfor – dessverre uten norsk tekst:
Mer enn 180 forskere og leger fra 35 land sendte onsdag 13. september en  erklæring til ledelsen i EU-kommisjonen der de ber om stans i økningen av master til den planlagte 5G-utbyggingen. Bekymringer over helsevirkningene fra sterkere strålingseksponering gjelder blant annet mulige nevrologiske virkninger, ufruktbarhet og kreft.
"Trådløsnæringen forsøker å utplassere teknologi som kan ha visse meget konkrete utilsiktede skadevirkninger," forklarer en av organisatorene bak henvendelsen, legen og forskeren Lennart Hardell, MD, PhD, professor ved Avdeling for onkologi, Fakultetet for medisin og helse, Örebro Universitet, Örebro, Sverige. "Vitenskapelige studier fra langt tilbake såvel som mange nyere studier påviser konsekvent skadelige virkninger på mennesker når de trådløse produktene testes på skikkelig måte og under betingelser som likner på virkelige situasjoner. Når vi alt finner helsefare ved slike nivåer, er vi meget bekymret over at det økte eksponeringsnivået fra 5G-strålingen vil føre til tragisk, uopprettelig skade."
5G-utbyggingen, som er planlagt for å ta unna større mengder data raskere gjennom trådløse nettoverføring, kommer til å kreve at det bygges master for hvert tiende til tyvende hus i bystrøk.
I brevet til den Europeiske Kommisjon skriver forskerne:
"Vi som har undertegnet, mer enn 180 forskere og leger fra 35 land, anbefaler stans i utrullingen av femte generasjon, 5G, for telekommunikasjon inntil mulige farer for menneskers helse og for miljøet har blir fullt ut undersøkt av forskere som er uavhengige fra næringen."
Forskeren Joel Moskowitz, PhD, University of California, Berkeley offentlig helse, forklarer:
"Fagfellevurdert forskning har dokumenterter at næringen har påvirket studier av helsevirkninger fra strålingen fra trådløs kommunikasjon. Vi insisterer på at at 5G må stanses inntil forskning som er uavhengig fra næringen kan ble utført for å sikre folkehelsen."
Moskowitz var en av rådgiverne bak en tidligere appell, the International EMF Scientist Appeal, et bønneskrift levert til Forente Nasjoner og Verdens Helseorganisasjon i 2015. Denne appellen er nå signert av mer enn 230 forskere fra 41 land. Alle av dem har publisert fagfellevurdert forskning om biologiske eller helsemessige virkninger av elektromagnetiske felt (EMF).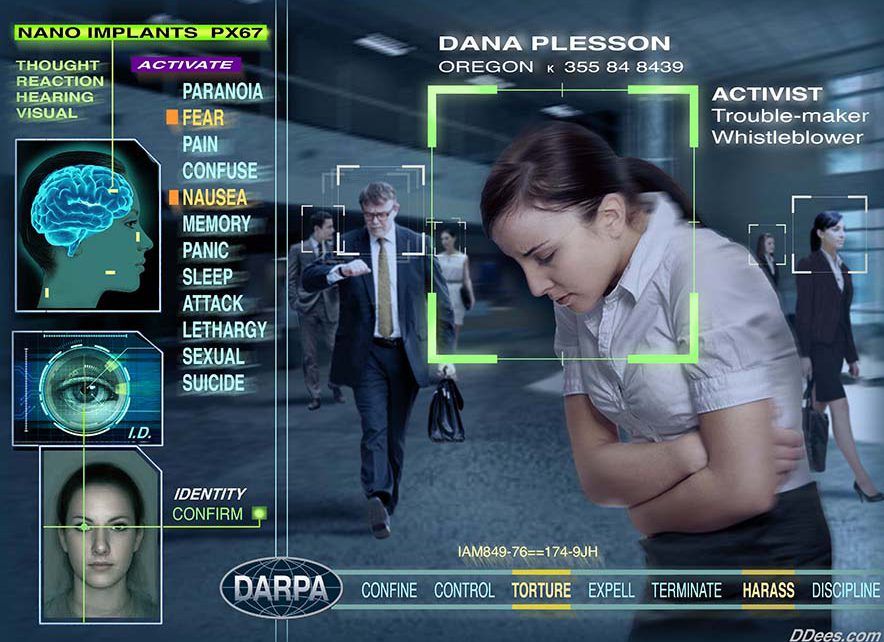 Siden Appellen ble publisert, har verdens største $25 millioners studie blitt utført av USAs the Det Nasjonale Toksikologi- Programmet. Det framviser statistisk signifikant vekst i forekomstenen av hjerne- og hjertekreft blant dyr som ble eksponert for mobilstråling svakere enn internasjonale retningslinjer. Dette støtter opp under studier som viser en sammenheng mellom mennesker og mobilstråling og hjernesvulst, slik det er blitt påvist i en rekke mange fagfellevurderte forskningsstudier.
Appellen og erklæringen som kom denne uka peker på fagfolkenes bekymringer knyttet til eksponering for radiofrekvent stråling som omfatter …
" … økt risiko for kreft, cellestress, økning av skadelige frie radikaler, genetiske skader, strukturelle og funksjonelle endringer av reproduksjonssystemet, mangler i læreevne og hukommelse, nevrologiske forstyrrelser og negative virkninger på menneskers generelle velvære. Skadevirkningene rammer langt videre enn menneskeheten, siden der er stigende belegg for skadevirkninger på såvel plante- og dyreliv."
Så langt pressemeldingen. Hvordan står det så til med 5G-utrullingen her til lands? Vi kan regne med at det er omtrent som i USA og i Sverige, det vil si at den for lengst er under forberedelse:
For siden de gjeldende norske grenseverdiene ikke overskrides og forskriften sier at slik stråling ikke er farlig så lenge «god praksis» er fulgt, mens «god praksis» defineres som å holde seg under grenseverdiene, er det jo ingen fare, så da er det bare å kjøre på.
Hvem føler seg kallet til å gripe inn og stanse dette? HOD? Telenor-sjefen? Legestanden? Noen som har barn og barnebarn?
Miljøbevegelsen sover. Journalister flest har ikke kunnskapen de trenger for å forstå hva det handler om, og gjør heller narr av «tinnfoliehattene». Statens strålevern sitter der i sin egen verden med fortidas briller på og har tilrettelagt for at 5G-utrullingen ikke skal møte motstand. Så derfra kan vi ikke vente oss noen hjelp. Motstanden vil såvisst heller ikke komme fra de el-overfølsomme, for de har nok med sitt.
Fins det noen der ute med tid og ressurser til å sette i gang noe?
Denne artikkelen ble først publisert på bloggen til Einar Flydal
---
Radiation concerns halt Brussels 5G development, for now
Monday, 01 April 2019 10:54
© Belga - Plans for a pilot project to provide high-speed 5G wireless internet in Brussels have been halted due to fears for the health of citizens, according to reports.
In July, the government concluded an agreement with three telecom operators to relax the strict radiation standards in Brussels. But according to the Region, it is now impossible to estimate the radiation from the antennas required for the service.

"I cannot welcome such technology if the radiation standards, which must protect the citizen, are not respected, 5G or not," Environment minister Céline Fremault (CDH) told Bruzz. "The people of Brussels are not guinea pigs whose health I can sell at a profit. We cannot leave anything to doubt," she added.

A pilot project is not feasible with the current radiation standards, and Fremault told Bruzz that she does not intend to make an exception.

The Brussels region has particularly strict radiation standards for telecom applications. The standard of 6 volts per metre has already led to problems in the past with providing fast mobile internet via 4G in the capital.

Last week, the various governments in Belgium once again failed to reach agreement on the auctioning of the 5G licences. The file remains stuck on the distribution of the proceeds. It will be up to the next government to handle the proposal, said Telecom Minister Philippe De Backer (Open VLD) last week.

The Brussels Times
---
---
WHO and WHAT is behind it all ? : >
---
The bottom line is for the people to regain their original, moral principles, which have intentionally been watered out over the past generations by our press, TV, and other media owned by the Illuminati/Bilderberger Group, corrupting our morals by making misbehavior acceptable to our society. Only in this way shall we conquer this oncoming wave of evil.
---
Commentary:
Administrator
HUMAN SYNTHESIS
All articles contained in Human-Synthesis are freely available and collected from the Internet. The interpretation of the contents is left to the readers and do not necessarily represent the views of the Administrator.
Disclaimer: The contents of this article are of sole responsibility of the author(s). Human-Synthesis will not be responsible for any inaccurate or incorrect statement in this article. Human-Synthesis grants permission to cross-post original Human-Synthesis articles on community internet sites as long as the text & title are not modified. The source and the author's copyright must be displayed. For publication of Human-Synthesis articles in print or other forms including commercial internet sites.
Human-Synthesis contains copyrighted material the use of which has not always been specifically authorized by the copyright owner. We are making such material available to our readers under the provisions of "fair use" in an effort to advance a better understanding of political, economic and social issues. The material on this site is distributed without profit to those who have expressed a prior interest in receiving it for research and educational purposes. If you wish to use copyrighted material for purposes other than "fair use" you must request permission from the copyright owner.