NRK-sjefer er venstreekstreme, vil ha flerkultur, angriper Trump med overlegg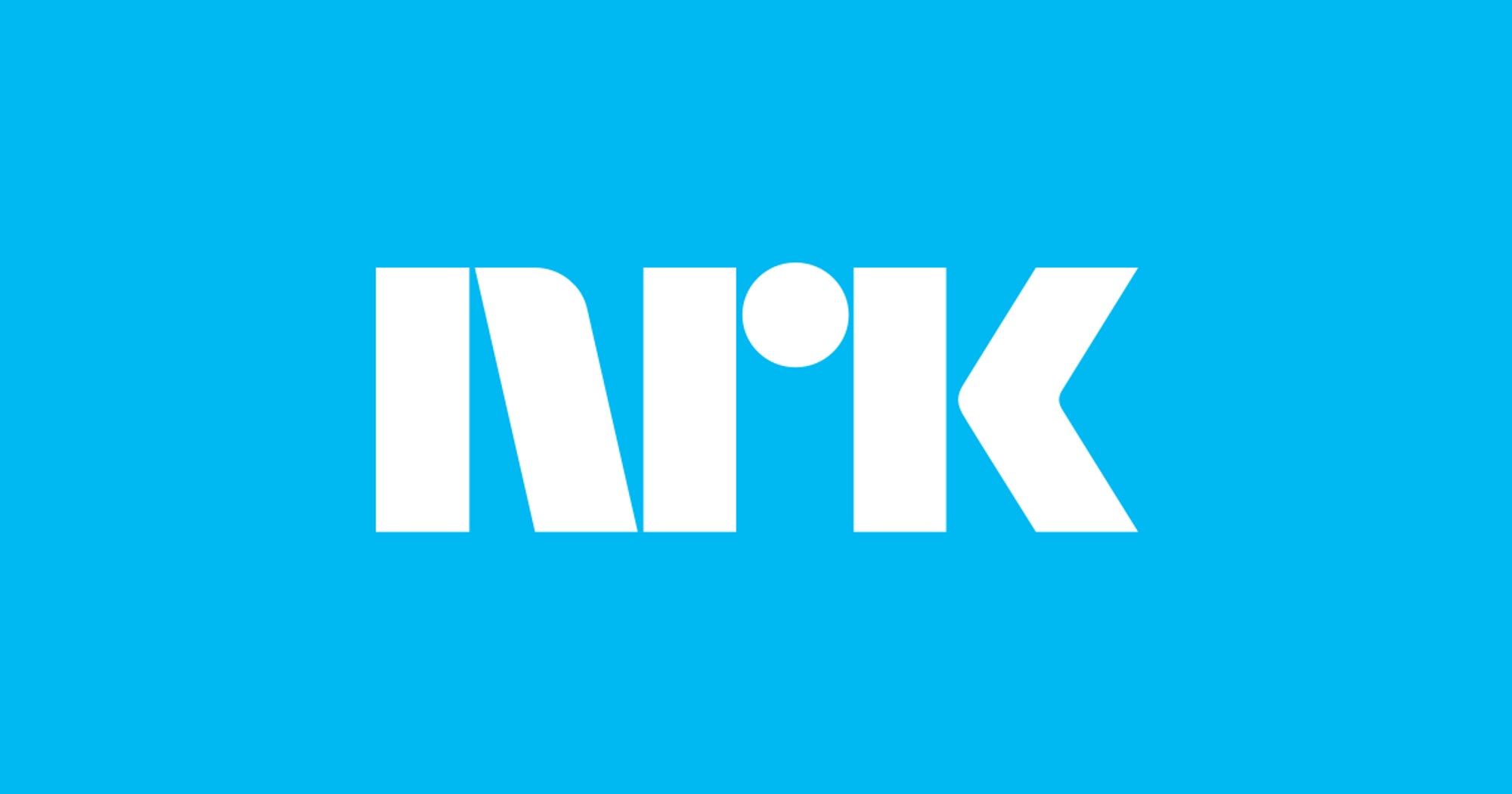 Av Alexander Halvorsen · januar 3, 2018
INNENRIKS/PROPAGANDA
Den siste spikeren i tilliten til norske offentlige medier bør være slått inn med uttalelsene i denne videoen. Her uttaler NRKs kringkastingssjef, Thor Gjermund Eriksen, (Tidl. SV), og sjef for kringkastingsrådet, Per Edgar Kokkvold, at deres politiske mening gjennomsyrer nyhetsformidlingen.
Svært ubehagelige og farlige kommentarer har blitt filmet og lagt ut på nettet, der man kan se og høre to av toppsjefene innen statsstøttet media rett ut anklager presidenten i USA for å være psykopat og de som valgte ham inn som potensielle mordere.
NRK skal kvotere inn ikke-vestlige innvandrere i hver tredje stilling
Kringkastingsrådets sjef Per Edgar Kokkvold:– Nå vil jeg si at det vil være underlig om NRK hadde spilt en helt nøytral rolle i denne presidentvalgkampen. Og Mitt Romney har gått lenger enn kanskje noen annen, at Trump er uegnet til å lede en stor nasjon. Med en lik karakter som andre mennesker som har ført andre nasjoner ut i elendighet. Trump er en person som jeg vil kalle ikke bare en vulgærianer, men noe som vel mange også med et faglig uttrykk vil kalle psykopater.
(Spørsmål fra panelet) Sa du at NRK ikke skulle spille en nøytral rolle?– Nei, altså jeg mener at det må være lov til å være mer kritisk mot Trump, altså noe amerikanske medier også har vært. Hvor man i en helt annen grad har spurt om dette er en person som egner seg som nasjonal leder. Barack Obama fikk 66 millioner stemmer forrige gang, Mitt Romney fikk 61. Trump får antagelig 50 millioner. Og blant disse 50 millionene er det mange mennesker som kan finne på litt av hvert. De har blitt direkte oppfordret til å – eller indirekte har blitt oppfordret til å – ta livet av Hillary Clinton.
Kringkastingsjef Thor Gjermund Eriksen (Tidligere Sosialistisk Venstreparti): – Med fare for å starte diskusjonen, så er det jo sånn at det er jo noen ting i verden som er rett og noe som er galt. Og vår oppgave som jeg er veldig opptatt av å overholde er at vi skal styrke demokratiet, vi skal styrke integrasjonen, vi skal være limet i samfunnet, vi skal jobbe for aksept av mangfoldet og forskjellighet.
Tok feil om både Brexit og Trump – norske mediers kollektive selvmord
Uttalelsene fra de to toppsjefene innen statsstøttet og lisenspengefinansiert nyhetsformidling er like spektakulære som de er løgnfulle.
Donald Trump fikk 63 millioner stemmer, og vant valgmannskollegiet (Electoral vote) med svært klar margin, med 302 mot 232. Hillary Clinton fikk flere faktiske stemmer, fra svært tallrike stater som California og New York, men tapte altså betydelig flere stater til Trump.
Norske journalister avslørt: Ekstrem skjev dekning av flyktningkrisen. Venstrevolden – når skal media og venstresiden ta ansvaret for rasisme, opptøyene og volden?
Etter Trumps valgseier, var det imidlertid ikke Trumps velgere og tilhengere som gikk amok i gatene, brant ned bygninger og biler, samt angrep butikker, restauranter og uskyldige mennesker. Det var det Hillarys velgere som gjorde.
Det har ikke vært Trumps velgere som har skutt senatorer og angrepet politikere i sine hjem. Det var det Hillarys velgere som gjorde. Se bildene og videoene av opptøyene, angrepene og volden i USA etter at Hillary tapte. Hillary-tilhenger amok med våpen – skjøt senator og tre andre under baseballkamp
Å berettige sin politiske slagside mot Trump gjennom NRKs nyhetsdekning med at «amerikanske medier» også har angrepet Trump, sier at man rett og slett ikke forstår formålet med å formidle nyheter og jobben sin som en journalist. Det er en uttalelse som bør få opp rullgardina hos de fleste oppegående og politisk interesserte mennesker i Norge, og føre til det langt etterspurte folkekravet om at lisensavgiften fjernes og legges død.
Amerikansk TV-selskap løy om Trump på direkten – stjernereporter suspender SVT-reportasje om Trumps valgseier så grov og løgnfull at den ble dømt av kringkastingsrådet
NRK har med disse uttalelsene i videoen også vist at de ikke er objektive nyhetsformidlere, men at de er politisk engasjerte og har klare mål, som store deler av befolkningen ikke deler med dem.
Frieord har ved flere anledninger skrevet om hvordan norske medier, journalister og redaktører er svært rødgrønne i sin politiske ideologi og hvordan dette farger store deler av nyhetsformidlingen i Norge.
Ikke noe bekrefter dette mer enn videoen øverst i artikkelen.
Bekreftet nok en gang – norske medier er mørkerøde
Dobbeltmoralen i norske medier – de kritthvite redaksjonene
Norske medier hyller rasistisk massemorder som drepte uskyldige – inkludert barn og homofile
Castros død – diktator og massemorder hylles som «frigjøringshelt» av norske medier
Partileder angrepet av venstreekstremist på valgstand – NRK-reporter spør om «han ikke må regne med vold»
---
WHO and WHAT is behind it all ? : >
---
Commentary:
Alle burde si opp sitt NRK abonnement og staten trekke den finansielle stoetten.
NRK er like infisert av den globale eliten som de store US avisene og media ellers.
Det er ingen som er i mot et multikulturellt samfunn, saafremt det ikke innkluderer
Muslimer som ikke vil tilpasse seg vaar kultur og levesett.
Administrator
HUMAN SYNTHESIS
All articles contained in Human-Synthesis are freely available and collected from the Internet. The interpretation of the contents is left to the readers and do not necessarily represent the views of the Administrator.
Disclaimer: The contents of this article are of sole responsibility of the author(s). Human-Synthesis will not be responsible for any inaccurate or incorrect statement in this article. Human-Synthesis grants permission to cross-post original Human-Synthesis articles on community internet sites as long as the text & title are not modified. The source and the author's copyright must be displayed. For publication of Human-Synthesis articles in print or other forms including commercial internet sites, contact: tore.christiansen@gmail.com
Human-Synthesis contains copyrighted material the use of which has not always been specifically authorized by the copyright owner. We are making such material available to our readers under the provisions of "fair use" in an effort to advance a better understanding of political, economic and social issues. The material on this site is distributed without profit to those who have expressed a prior interest in receiving it for research and educational purposes. If you wish to use copyrighted material for purposes other than "fair use" you must request permission from the copyright owner.
email: tore.christiansen@gmail.com
HUMAN SYNTHESIS