HUMAN SYNTHESIS
![alt](https://human-synthesis.ghost.io/content/images/2018/03/capture-20180228-220134.png) #Raseriet i folket
Dan Odfjell 28. februar 201883 Comments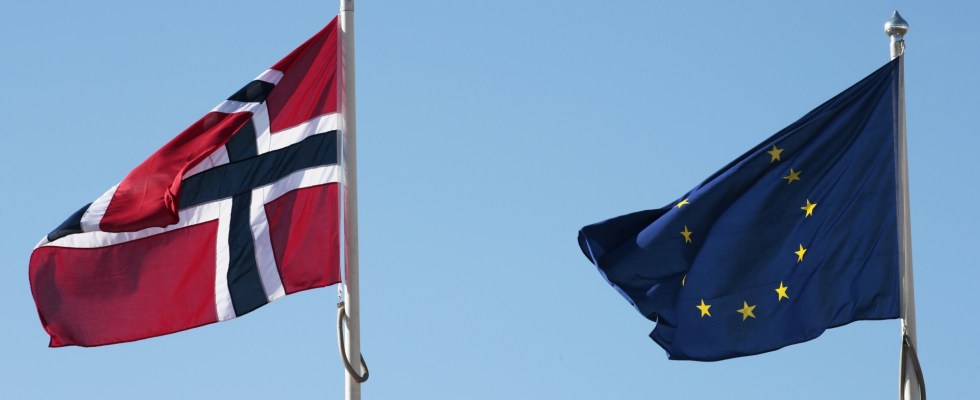 Illustrasjonsfoto: Lise Åserud / NTB scanpix
Det ulmer mer og mer, ikke bare i Norge, men i mange land. Det er mest de egoistiske kortsynte globalistenes anstrengelser det mer og mer åpent protesteres mot. Det vil si dem som søker å underlegge vestlige nasjonalstater de overnasjonale konstellasjonene, herunder EU – befolket med feterte byråkrater, ikke-valgte og «egoistisk-karriere-forblindedet» til fortrengsel av nasjonaldemokratiet og et folkelig og felles lim, for ikke å si nødvendig stedlig fordragelighet, noe som danner, ja som gjør samfunnet og oss lokale både «deltagende» og godt. Alternativet er ufrihet og kaos på sikt.
I Norge har folket oppdaget at suverenitet viker for kapitalinteresser; at Arbeiderpartiet og Høyre er nærmest like i så måte. Det ser vi i alle EØS og EU sammenhenger, senest med forslaget om å underlegge oss EU også i energi-sammenheng. Om dette skrev jeg på nettstedet Resett og annetsteds under tittelen «Søvngjengeraktig befolkning». Jeg ble overveldet av den folkelige kommentarresponsen som fulgte. Oppgittheten sto tydelig å lese også mellom linjene, over at vårt folkedemokrati synes tapt til særinteresser og til folk som unasjonalt og slik upatriotisk arbeider mot oss, også i det stille.
Mitt innlegg tok imidlertid utgangspunkt i Hans Rustads kronikk «EUs energisamarbeid – Norge inn i EU bakveien». Det «vekket» og påminnet flere enn meg – mest det norske Stortinget håper jeg – om Gro Harlem Brundtlands dobbeltspill. Ja, jeg kaller det et bedrag, for selv med to Nei-folkeavstemninger valgte hun likevel og til dels skjult å lure og å overstyre folket, sågar grunnlovsstridig. Mange tok del og feil i Ja-argumentasjonen, jeg var selv en av dem. Men i etterkant må vi kunne være ærlige, det er blitt klart at vi skulle holdt oss utenfor et EU mer energiavhengig av oss enn vi av dem. Men den diskusjonen fører for langt her.
Politiker-vi vet best-attityden trumfer i økende grad sunt gammelt bondevett. Ikke minst ser vi det i disse tiders innvandringssammenheng. Dessverre, elitemakten er i to- eller flerspann med mediemakten, samt den utenomparlamentariske skjulte makten, mest representert gjennom statsselskapene og de mange andre samfunns «påsatte» av Ap opp gjennom tidene. Og sistnevnte er fremdeles ikke utskiftet, se bare til NRK. Det hele minner mest om hva jeg vil kalle en udemokratisk «samklangs-gjeng», hvor egeninteressene overstyrer politikken. Ikke mye folkestyre her; et falskt spill mest av pretensjon.
Tilbake til ACER og energisaken; jeg er siden blitt gjort oppmerksom på at NRK ikke har omtalt saken overhodet, men at Nationen og Klassekampen har skrevet noe, men lite om denne særs viktige saken. Og at det er de norske aktørene i energibransjen som vil kunne gjøre kjempe-profitt på eksport, heller enn kraftens langsiktige anvendelse til norsk industri og lokale arbeidsplasser etc. Tidligere og høyere innkomst for staten ligger nok gjerne også på lur. Kraftbransjen og politikerne vil, med andre ord, gjøre Norge enda mer utsatt enn vi allerede er som en råvare- og ressurseksportør, en særs dårlig hjemlig politikk.
Avslutningsvis, dersom ikke Stortinget tillater folkeavstemninger, trenger vi et folkeopprør. Vi må sloss for styringsregler etter sveitsisk mønster, intet mindre. Det skinndemokratiet vi nå sorterer under både kan og vil bli anvendt mot den alminnelige lille mann og kvinne. Vi vil ut av hjelpeløse EU, en elefant på leirføtter, og vi vil ha stopp i all innvandring, enkelt og greit.
I det hele tatt, vi vil ikke lenger være med på denne oss spinngalne ferden på politisk autopilot, uten en hånd på rattet. Politikerne kan ikke overlates til seg selv, så unnvikende og selvopptatte og opportunistiske som de viser seg. De hverken forsvarer eller tjener oss. Isteden illojalt og grunnlovsstridig avhender de oss og Norge, bit for bit.
Det var politikere og ikke folket som bestemte oss manøvrert inn i EU, via bakdøren. Det var heller ikke folket som bestemte det flerkulturelle prosjektet; det ble snedig tredd ned over hodene på oss. Og forresten, når statskanalen NRK forteller oss bare halve sannheten, er også det en form for bevisst forbannet politisk løgn. Våkn opp Norge fra den tornerosesøvnen riksmediene implanterer oss med. De søker å passivisere oss med underholdning, sport og annen uvesentlighet til intet, mens våre feige politikere går passivt på gummistøvler og håper på det beste, antagelig på at et under skal skje som kan frata dem kalken, nemlig deres nasjonale ansvar.
---
---
WHO and WHAT is behind it all ? : >
The bottom line is for the people to regain their original, moral principles, which have intentionally been watered out over the past generations by our press, TV, and other media owned by the Illuminati/Bilderberger Group, corrupting our morals by making misbehaviour acceptable to our society. Only in this way shall we conquer this oncoming wave of evil.
---
Commentary:
Administrator
HUMAN SYNTHESIS
All articles contained in HUMAN-SYNTHESIS are freely available and collected from the Internet. The interpretation of the contents is left to the readers and do not necessarily represent the views of the Administrator.