Terror: Kapasiteten rakner. Jihadistene er for mange/amp
HUMAN SYNTHESIS
Human Rights Service - Publikasjoner Hege Storhaug Publisert: 28.05.2017 - 22:05
TERRORISME OG EKSTREMISME
Terror: Kapasiteten rakner. Jihadistene er for mange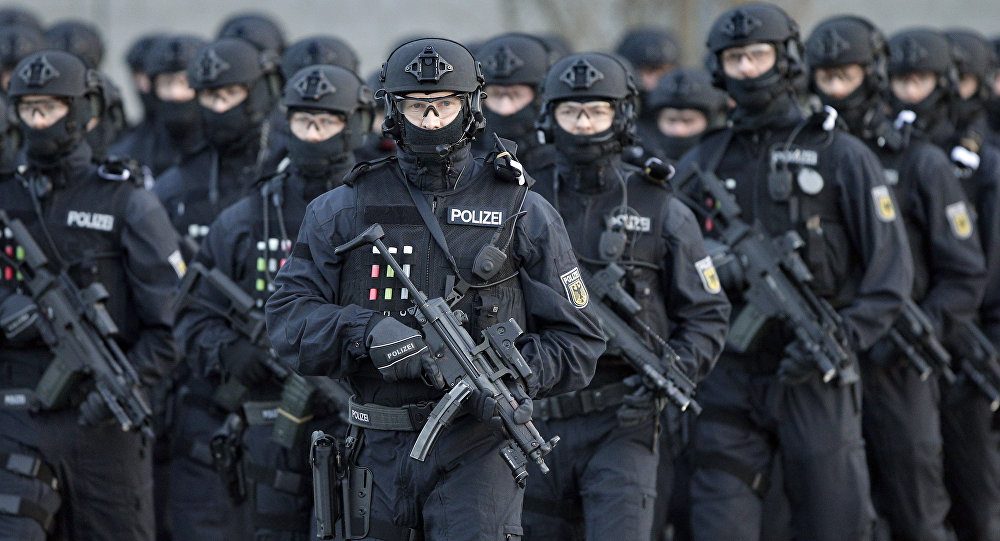 Tallene på antall menn og kvinner som vil drepe oss, er noe usikkert, men likevel tydelige nok til at vi vanlig dødelige forstår at de enkelte europeiske landenes sikkerhetsstyrker sliter med kapasiteten, mildt sagt. I Belgia sies det at 18 000 personer har bånd til terror i islams navn. I Storbritannia kan det være så mange som 23 000 personer. I Norge skal vi ikke få noe anslag. Hvorfor skal vi holdes i uvitenhet?
Anslag fra sikkerhetstjenester i Europa sier at man trenger rundt 25 personer for å døgnovervåke én person. Jeg tar frem kalkulatoren:
I Belgia har antallet potensielle terrorister tidoblet seg på syv år, og ligger nå på 18 000 personer. Overvåkning av dem alle vil kreve rundt 450 000 ansatte i sikkerhetstjenesten/politiet.
According to ministry, number of suspects in 2010 were only 1875, now this figure has grown to 18 884. "These are only those who are suspected of terrorist activities", stressed the interior minister of the country, Jan Jambon. In total, there are more than 2, 2 mln names in database.
Befolkningen i Belgia ligger på i overkant av 11 millioner. Ingen land i Europa ser ut til å ha flere potensielle jihadister enn Belgia ut fra befolkningsstørrelse.
Tyskland også ille ute
I Tyskland har antallet potensielle terrorister også økt kraftig de siste årene. Disse tallene kom i april i år:
2011: 3 800 personer
2012: 4 500 personer
2013: 5 500 personer
Mars 2016: 7 900 personer
April 2017: Over 10 000 personer
Forstår den innesnødde «eliten» hva som skjer? Hvor mange står på listen i 2018, i 2020, i 2030?
Skal du sikre ungene dine jobb, få dem inn i sikkerhetstjenesten. Kapasiteten kan antakelig aldri bli god nok de kommende tiårene.
De britiske øyene
The Times melder nå at britisk etterretning har kapasitet til å ha noenlunde kontroll over 3 000 jihadister på egen jord. Nå anslås det at 23 000 potensielle terrorister befinner seg i Storbritannia. 23 000. Kalkulatoren forteller at det trengs 525 000 kvinner og menn for å ha dem under kontroll døgnet rundt. Altså helt urealistisk.
I Frankrike
I Frankrike heter det at rundt 15 000 personer er på en såkalt s-kode, som betyr at de har potensial til å begå terror. Dette ble sagt i 2016, og anslaget øker vel også der år for år, akkurat som i Tyskland etc. I Frankrike trengs det dermed 375 000 personer for å ha kontroll på jihadistenes morderiske lyster.
Hva gjør politikerne med at kapasiteten er fullstendig sprengt?
I Skandinavia
I Skandinavia får vi ingen anslag fra våre respektive ledelser. Jeg vil gjerne vite: Hvor mange har PST på listen sin? Hvor mange tror PST de ikke har fanget opp? Vi bør få vite dette, for det handler om personer som vil drepe oss, inkludert våre barn. Jeg vil også gjerne vite hvordan PST vurderer posisjonen sin: Hvor god/dårlig kontroll har de med paradis-farerne?
Og: Skal alle disse potensielle massemorderne virkelig få lov til å gå fritt rundt i samfunnene våre? Skal menneskerettigheter og konvensjoner trumfe borgernes trygghet og rett til liv? Hva mener politisk ledelse? Ingenting, for journalister spør dem ikke. Av ideologisk og intellektuell latskap.
Jeg tror det kan gå mot internering av dem. Spørsmålet er antakelig, jeg sier antakelig, hvor lang tid det tar før dette faktisk skjer. Det vil ikke minst avhenge av hvordan de neste terrorangrepene forløper seg, og om europeere flest fortsetter med rosetog eller reagerer med det motsatte av apati og utopi og krever at politikerne gjør hva som står i deres makt for å trygge våre liv. Tross alt er det politikernes fremste plikt å sikre våre liv – på alle måter.
---
WHO and WHAT is behind it all ? : >
---
Commentary:
Administrator
HUMAN SYNTHESIS